Planning Your Installation
Assessing Demand for EV Charging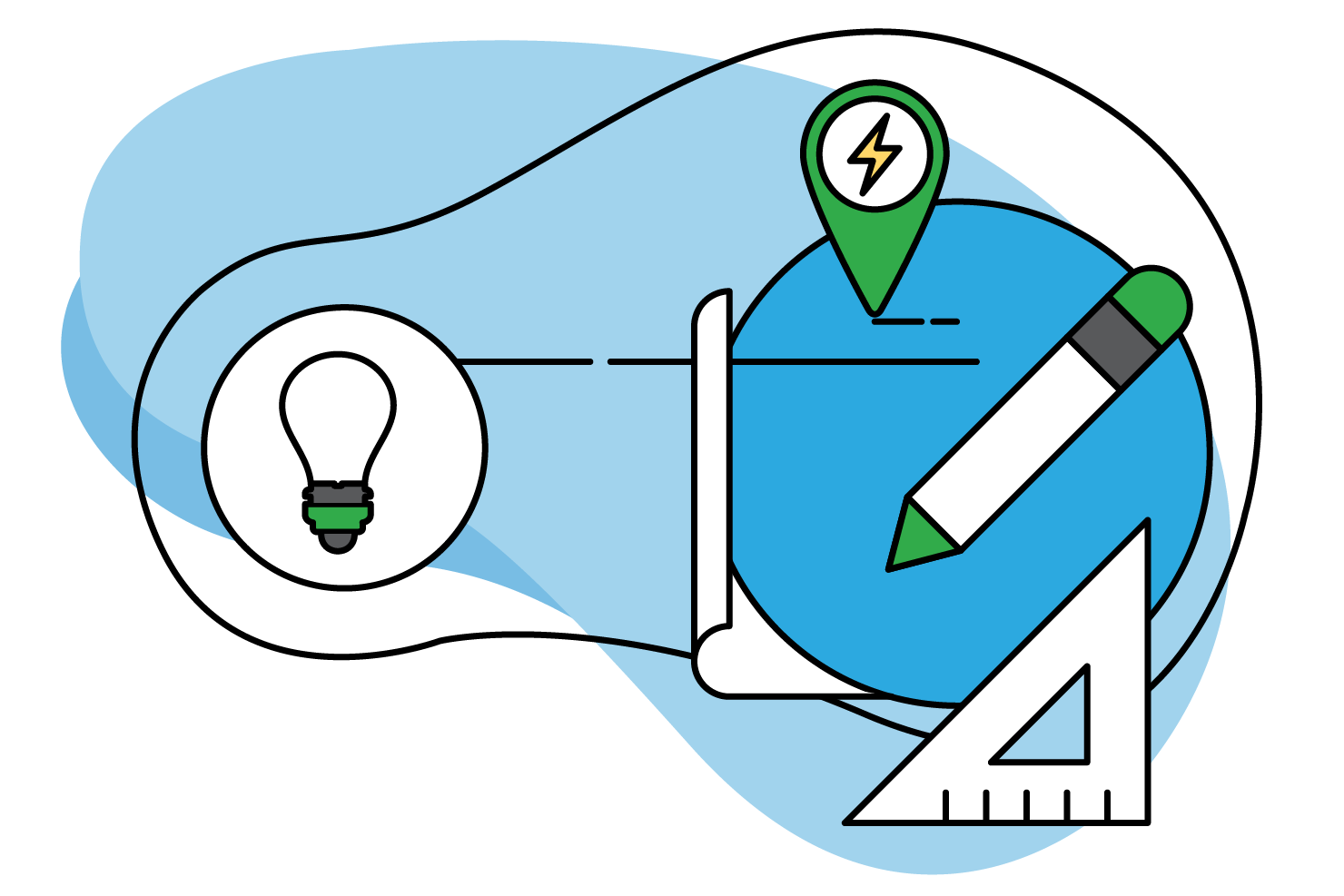 The key first step in planning to install electric vehicle (EV) charging equipment at your property is to determine the potential demand for EV charging. While there are multiple ways to assess this demand, a common method is to distribute a survey to employees, residents or guests of the property. One goal of the survey is to understand the power needs to supply charging for all current and potential EV drivers. Check out the Simple EV Charging Demand Survey for sample questions to help get you started.
Knowing how many employees, residents or guests are likely to need EV charging and how long they might need to charge can inform both the type of EV chargers and the quantity needed.
Assessing Capacity for EV Charging
Once you have collected information on the potential demand for EV charging, you can assess the property's electrical capacity to supply power for EV charging. Facilities or maintenance personnel, or an electrician familiar with the electrical system on the property, should be consulted to gather information on the property's existing electrical system. Information that is needed includes the following:
Location(s) of existing electrical panels throughout the property, particularly relative to location of parking
The output voltage of existing electrical panels (120/208, 120/240 or 480 volts)
Approximate current loads on existing electrical panels
Approximate excess capacity of each existing electrical panel
Approximate space in the room or area where an existing electric panel is located (space may be needed for additional electrical equipment for the EV charging system, such as a step-down transformer, subpanel or disconnects)
With a clear idea of EV charging demand and existing electrical system capacity, you can make an estimation of whether there is sufficient excess electrical capacity to serve the potential demand.
For properties with insufficient existing electrical capacity for their planned EV charging loads, the choices are to either upgrade existing electrical service or establish new electrical service supply.
Upgrading Existing Electrical Service
Electric service upgrades may make the most sense as part of a larger electrical or other property rehabilitation project. Replacing a building's main service entrance and panel requires coordination between the property owner, the city (for a permit) and the utility and may leave a building without power while the main switchgear and panels are swapped. This option can be costly and may trigger other corrective electrical work.
Establishing a New Electrical Service Supply
Another option is to add an additional service drop to the property. Although the electrical code generally favors a single electrical connection point, exceptions exist for specific situations (NEC 232). For instance, most municipalities currently allow additional service drops to sites that host cellular telecom equipment. Similar new service arrangements could support EV charging without requiring modifications to existing building supply. A new service entrance may be located close to the parking area where the power is needed and allow all charging to be segregated to its own utility meter, creating freedom to choose the most suitable utility rate for EV charging.
---
Selecting Where to Locate EV Charging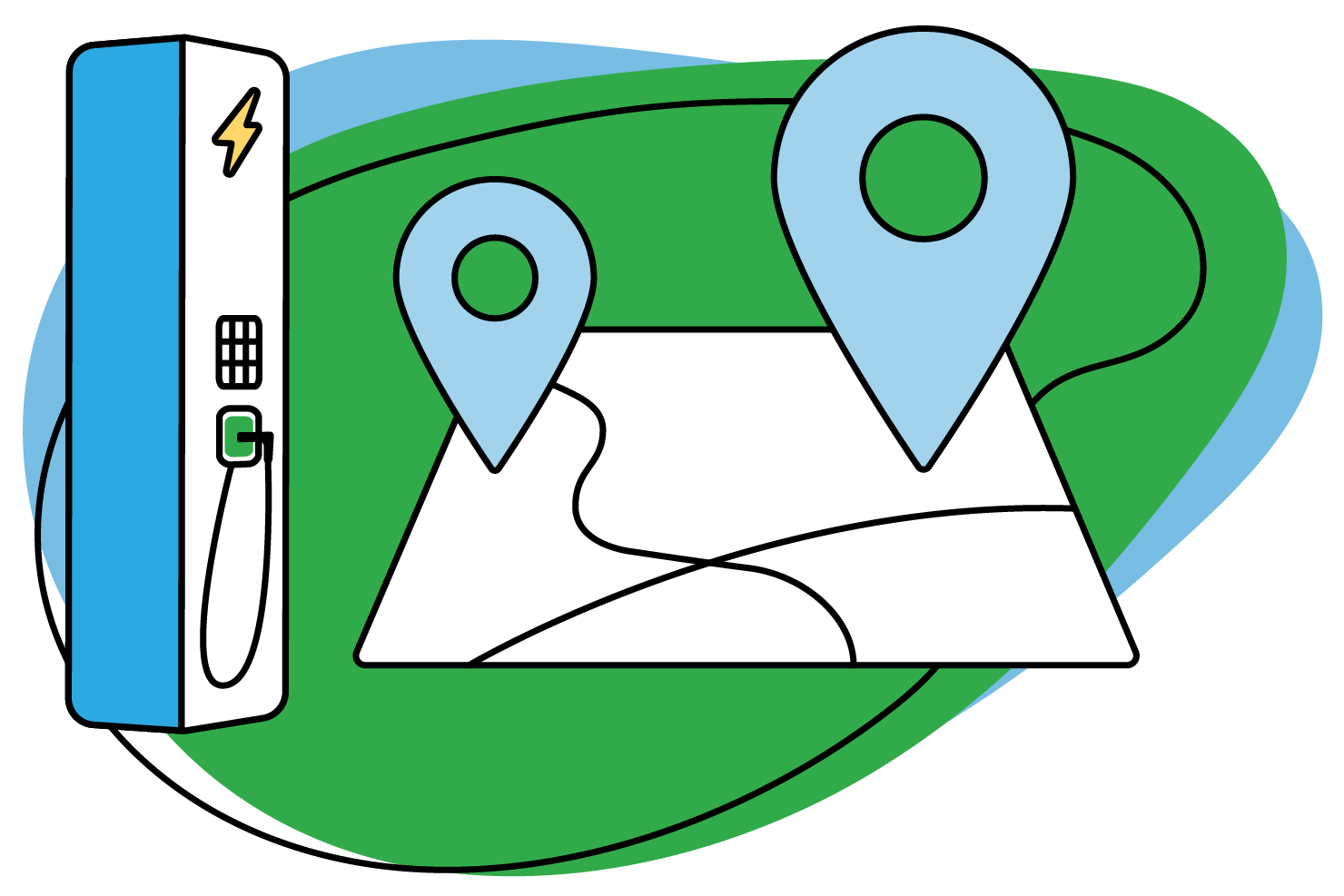 There are several key factors to consider when selecting where to install EV chargers for employee/resident/guest use.
Minimizing the distance of the EV chargers from the point of power connection can keep the cost of installation low.
Placing EV charging where employees/residents/guests are most likely to use it (e.g., near the building they work or live in) is preferable, particularly if the location also is close to the point of power connection.
Running power to EV chargers in surface mounted conduit (often acceptable in parking garages) or through landscape areas, as opposed to asphalt and concrete, can keep the cost lower.
Accessibility Requirements
For any EV chargers installed in parking spaces that will be open to visitors or the public, there are accessibility requirements to ensure equitable access to all users. These requirements are governed by the federal Americans with Disabilities Act (ADA) that specifies when and where accommodations are required.
In addition, the California Building Code (CBC) makes specific provisions for EV spaces that are open to the public (i.e., the ADA and van-accessible spaces in commercial and public parking lots). These standards provide a framework for ensuring full EV charger station accessibility.
As a minimum requirement, any amount of EV charging that is available to the public will require at least one van-accessible EV parking space. This is an important consideration for property owners because accessible parking spaces have larger dimensions than regular parking spaces, as well as access aisles and accessible paths of travel. More importantly, providing this needed space may result in a reduction in the total number of parking spaces in the lot or garage
---
Local Government Permits Required for EV Charging
Many cities have no significant barriers to the permitting and inspection of EV chargers. Permits for most EV charger projects are normally approved over the counter and treated as a typical electrical permit. Most delays in permitting result from not having the necessary items for submittal and can be easily avoided.
EV chargers are treated like any other continuous load, such as clothes dryers or heating, ventilation and air conditioning (HVAC) units. Permitting of EV chargers and the required inspections are aimed primarily at assuring safety. The main causes of permitting delays and failed inspections are improper installations not meeting California Electrical Code or the equipment manufacturer specifications. Ensuring charger installations are properly designed and installed by responsible contractors can greatly reduce delays in the permitting and inspection process.
Some local jurisdictions have an electrical permit worksheet guide for applicants to help them through the details needed to pull an electric permit.