Apply to receive a rebate for your next DC fast charger purchase and installation project!
Available Funding
Funding is displayed in real time for the four counties within the Southern California Incentive Project with a total funding of $29 million across the four counties shown below.
Provisionally reserved funds represent applications that are currently under review to move to reserved funds.
Overview
The Southern California Incentive Project (SCIP) promotes easy access to zero-emission vehicle infrastructure by offering rebates for the purchase and installation of eligible public electric vehicle (EV) chargers in Los Angeles, Orange, Riverside and San Bernardino counties – with a total of $29 million in available funds.
Eligible rebates include up to $70,000 per DC fast charger (DCFC) for installations at new sites and sites with stub-outs and up to $40,000 per DC fast charger for installations at replacement and make-ready sites. Installations in designated disadvantaged communities (DACs) are eligible for rebates up to $80,000 per DC fast charger regardless of installation site type.
Final rebate amounts are determined by the total eligible project costs. Rebates for non-DAC applications are calculated up to $70,000 per DCFC or 75% of total project cost, whichever is less. For DAC applications, rebates are calculated up to $80,000 per DCFC or 80% of total project cost, whichever is less.
Find out more about installation site types and eligible rebate amounts for DAC and non-DAC applicants in the SCIP FAQ.
Before you apply, make sure you have the following:
Authority to apply - Only property owners or their authorized agents are eligible
Installation site address
TIN/EIN for recipient of rebate check
Eligibility Requirements
Rebate applications must follow project requirements to qualify.
Apply before incurring any eligible costs that will be included in the total project cost. Expenses incurred prior to your application funds being reserved will not be eligible towards the total project cost.
Apply before available rebate funds are exhausted. (Rebates are allocated on a first-come, first-served basis.)
Applicant requirements:
Be site owner or have site owner authorization to install
Be a business, nonprofit organization, California Native American Tribe listed with the Native American Heritage Commission or a public or government entity
Be based in California or have a California-based affiliate
Installation site requirements:
Be in Los Angeles, Orange, Riverside or San Bernardino county
Be a facility where chargers are accessible 24 hours a day, year-round
Be an eligible site as defined in the SCIP Implementation Manual
Equipment requirements:
Be new, and purchased after the application Funds Reserved date
Be DCFC dual standard charging stations with both CHAdeMO and SAE CCS connector options
Be on the eligible equipment list or meet the equipment eligibility criteria as defined in the SCIP Implementation Manual
Eligible Costs
The following equipment and costs are eligible for SCIP rebate funds (other related items may qualify).
Electric vehicle supply equipment (EVSE)

50-kW (or greater) dual standard DC fast chargers
One Level 2 (L2) charger (equipment only, warranty or network agreements are not eligible costs for L2 EVSE)

Installation costs (labor and materials)
Utility service order
Planning and engineering design costs
Project signage
Network agreement with network provider for the DCFC only
Warranty (service and parts) for the DCFC only
Permits as required by authorities having jurisdiction are not eligible costs. Rebate funds do not cover solar panels. Full details on equipment eligibility criteria are in the SCIP Implementation Manual.
Application Process
Follow these easy steps to qualify for a SCIP rebate. Be sure to apply before any costs are incurred for starting an installation, and while funds are available.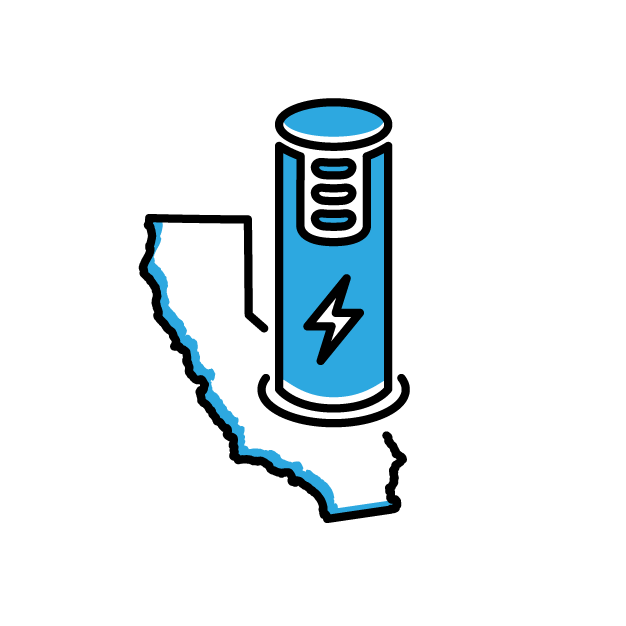 1. Be an eligible applicant with a qualified installation site.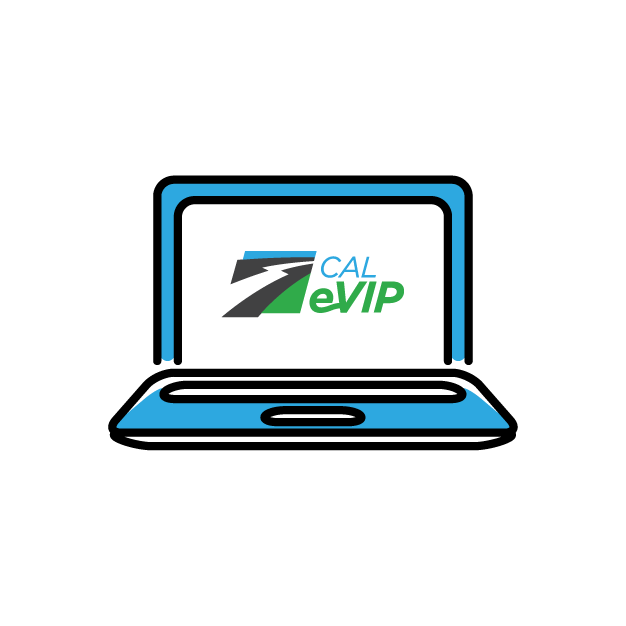 2. Apply online prior to purchasing and installing the EV charger(s) and equipment.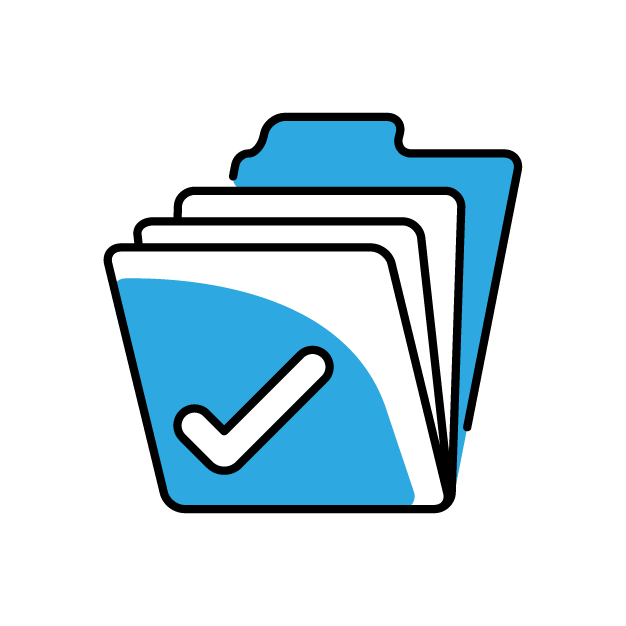 3. We review your application and confirm eligibility. Once the application is deemed qualified, your rebate funds are reserved, and you have one year to complete your project.

4. Submit your installation documents, including permit and design invoice at a minimum, and receive a milestone payment eight months after funds are reserved. If your project is completed and all required documents uploaded before eight months, final payment can be issued.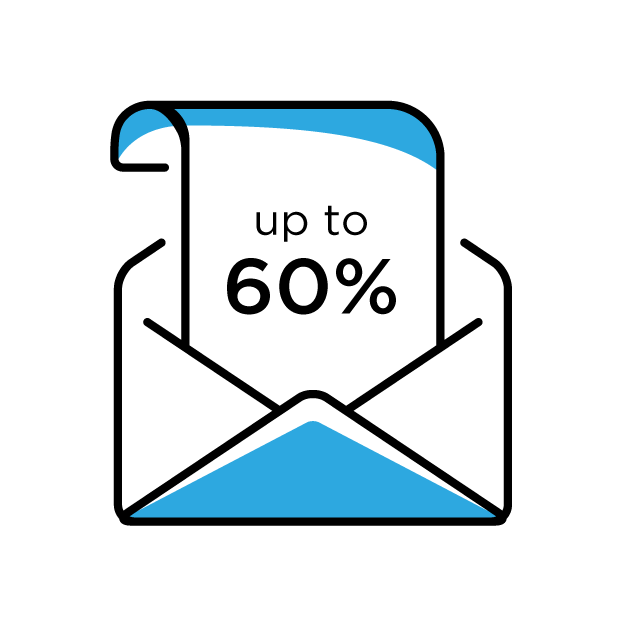 5. Receive your rebate check in the mail within 15 days for milestone payment of up to 60% of your reserved funds.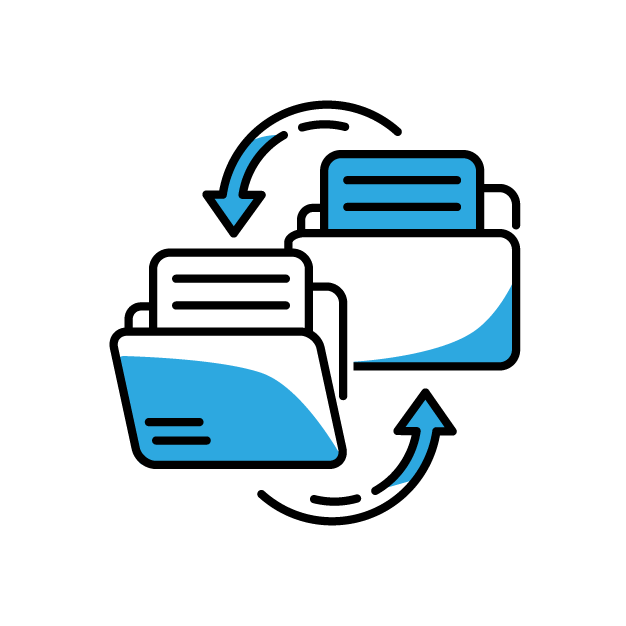 6. Submit your remaining installation documents online. We will review and process for final payment if full payment was not previously awarded.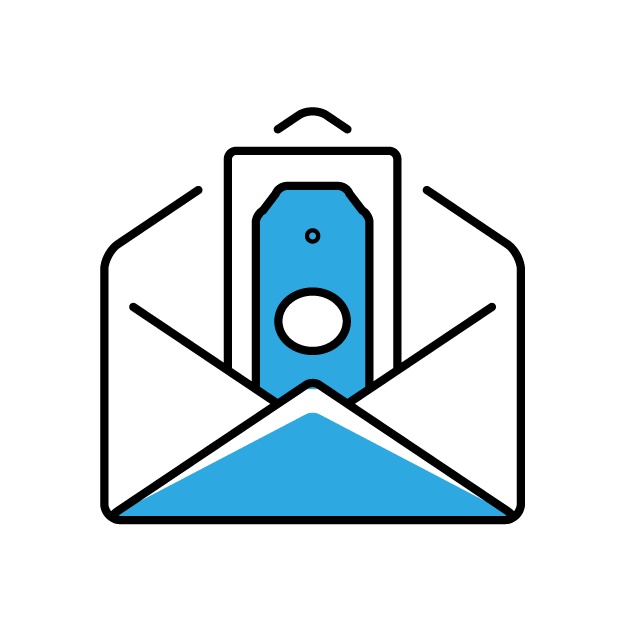 7. Receive your final rebate check in the mail within 15 days.